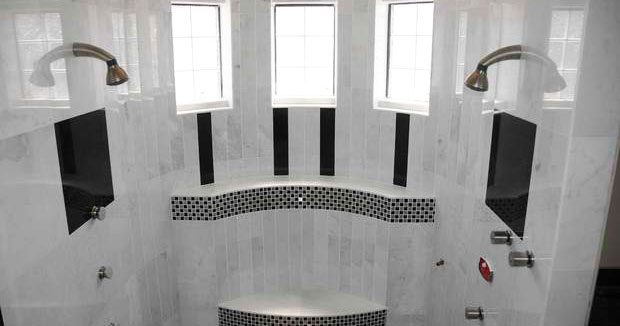 Warning
: Use of undefined constant linklove - assumed 'linklove' (this will throw an Error in a future version of PHP) in
/usr/local/dev/sites.buildzoom.com/wp-content/plugins/facebook-comments-plugin/class-frontend.php
on line
99
According to the American Institute of Architects, there is an increased trend toward kitchen and bathroom remodels in the past year. With the increase of homeowners staying in their homes or homeowners wanting to increase the value of their current home, renovations are on the rise. With home renovations can come the fear of home renovation disasters.
Giani Priva, owner of Calbargain Remodeling Company, understands that every project is specific to each customer. "We do one project at a time and guarantee the work is done to the customer's satisfaction," said Giani.
At Calbargain Remodeling, you deal directly with the owner and they do not sub-contract any work, they do it all. Calbargain is committed to every job and no project is started until all the materials are delivered, leaving you with no threat of an incomplete project while waiting for materials to arrive.
"We had a master bathroom and kitchen that needed complete renovation. The quality of Giani's work is unsurpassed. What we liked the most was the ease of communication between us. We had some very definite ideas of how we wanted the tile in the two rooms. Almost instantly, Giani understood what we were trying to describe. The results were absolutely beautiful. The work was done quickly as promised. We gained so much confidence in the style and quality of their work that we began to simply let Giani decide what would look best. The results are very professional. One of the best things is that they cleaned up after themselves daily. They were on the job site every single day with no days missed," said John and Karen from Ventura.
Calbargain's services include; General Contractor for bathroom remodels, kitchen models, framing, demolition, cabinets, drywall, painting, electrical work, floor- hardwood and tile and baseboard installation, custom work. They work in Northridge, Ventura County, Santa Barbara County and San Fernando Valley.
To see pictures of their work and learn more about this company, please call (805) 298-2032 or (818) 408 1649 or check them out on the Web.
Comments
comments
Powered by Facebook Comments