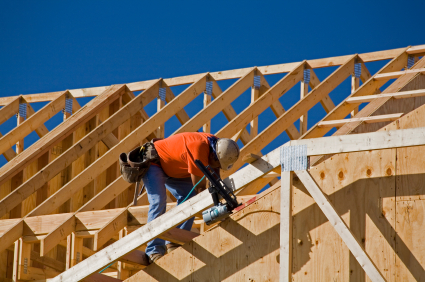 Warning
: Use of undefined constant linklove - assumed 'linklove' (this will throw an Error in a future version of PHP) in
/usr/local/dev/sites.buildzoom.com/wp-content/plugins/facebook-comments-plugin/class-frontend.php
on line
99
Whether homeowners need a remodeling project, window installation, siding, or roofing, GMA Construction prides itself on providing reliable, reasonably priced, quality work. During these tough economic times, the company is helping homeowners save money by offering a 10% discount on all construction projects for first-time customers.
Owner Manny Cieza shows a real enthusiasm for building which shows up in the quality of his work. "I love everything about the construction business," he notes. "I love framing, roofing, and remodeling. I love giving something a new look – changing or fixing something so it turns out perfect. I see what I accomplished and it makes me feel good."
Manny followed in his father and grandfather's footsteps in the construction business and four years ago decided to open up his own business. Family and close friends provided encouragement and his former boss thought so well of him that he offered to help Manny get started. GMA Construction went on to earn an excellent reputation by providing customers with honest, personalized customer service, and competitive pricing on projects large and small.
"We work together with the customer to make what they want happen," Manny says. "People come to trust us. We work within their budget and finish on time."
Clients value the relationship Manny builds with them and recognize his commitment to quality construction, meeting their budget, and finishing on schedule.
GMA Construction offers a wide range of services, including remodeling, demolition, window installation, framing, siding, roofing, and painting. For more information, check them out on BuildZoom.
Comments
comments
Powered by Facebook Comments