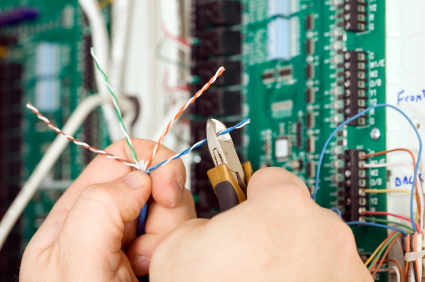 Warning
: Use of undefined constant linklove - assumed 'linklove' (this will throw an Error in a future version of PHP) in
/usr/local/dev/sites.buildzoom.com/wp-content/plugins/facebook-comments-plugin/class-frontend.php
on line
99
How many businesses will stand behind whatever they do, even if it means absorbing the cost of a manufacturing problem? Yet, that's the kind of honest, more-than-fair type of business J.T. Frye Electric practices. Now, with the special offer of a free estimate, homeowners can see for themselves what makes J.T. Frye Electric such a rare find.
"Recently a guy called me and wanted me to put in a fan for him and that's the only thing he wanted done," owner Jimmy Frye explains. "However, after I installed it, we discovered the fan he bought was not going to work out of the box. Of course, the company gave him another one at no charge, but who pays for my time if I charge him again? It's not his fault, it's not my fault either, but I stand behind whatever I do, that's important to me."
No surprise, this customer has used J.T. Frye Electric several times since. Practical solutions also make J.T. Frye Electric a popular choice. For example, homeowners sometimes scratch their heads, wondering, 'why was a switch put here?' J.T. Frye's electrical wiring and switches actually make sense, causing a homeowner to think instead, 'this is a good spot for this.'
In addition, Jimmy excels at communications skills and is never too busy to answer the phone. He understands that electrical problems can cause fear and is available 24-7 to answer clients' questions. "If it's something I can fix over the phone, I don't mind giving my customer a few minutes," he notes.
Jimmy worked for another electrical company for about seven years before starting his own business about three years ago. "I was too motivated to work for the other guy," he admits. "When I'm not doing something I feel out of place, so I'm always active doing something."
The only exception to that rule is when Jimmy finds a little time for his favorite activity – fishing. "I never feel more alive than when I get on the lake and catch a fish," he says.
To learn more about this outstanding company, please check them out on BuildZoom.
Comments
comments
Powered by Facebook Comments