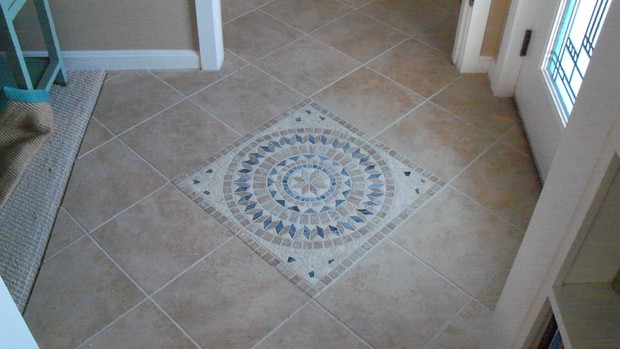 Warning
: Use of undefined constant linklove - assumed 'linklove' (this will throw an Error in a future version of PHP) in
/usr/local/dev/sites.buildzoom.com/wp-content/plugins/facebook-comments-plugin/class-frontend.php
on line
99
Joshua Robinson, owner of JR Carpentry and Tile, used to be a chef but found working at restaurants unsatisfying.
"The customer ate and left the restaurant and that was the end of it," he explains.  "I get a lot of satisfaction from creating a new space and knowing that I'm leaving a homeowner with something beautiful they can look at on an everyday basis for as long as they stay in the house."
Joshua was 'born' into the construction business, a passion that was passed from his father who is a general contractor.  He took two aspects he loved most about the business – tile and finished carpentry – and started his own business a year ago.
In the past Joshua worked for some contracting companies that wouldn't listen to what a customer wanted and dictated how the project should be done.  When he started his own business, Joshua made it a point to make sure every phase of construction was approved before moving forward.
"I will see that the project is ultimately what the customer wants it to be – not necessarily what another contractor would dictate," he states.
Joshua is detail-oriented and willing to do everything in his power to make sure a customer is satisfied, even if it means spending extra time consulting with a client or spending extra time on the job.  He considers it an honor when clients are so satisfied with his work they pass his name and number to another friend or family member.
"That's the greatest kind of accomplishment in this line of business," he says.
To learn more about JR Carpentry and Tile, please check them out on BuildZoom.
Comments
comments
Powered by Facebook Comments