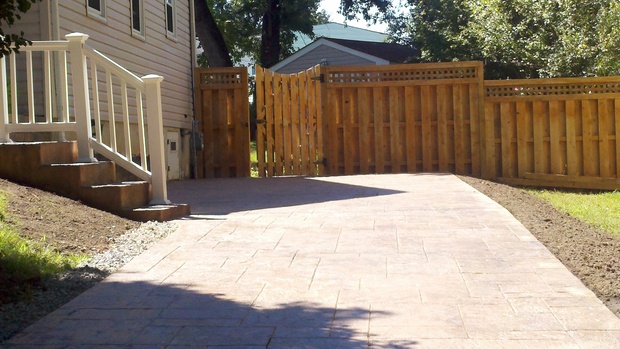 Warning
: Use of undefined constant linklove - assumed 'linklove' (this will throw an Error in a future version of PHP) in
/usr/local/dev/sites.buildzoom.com/wp-content/plugins/facebook-comments-plugin/class-frontend.php
on line
99
Elvin Montepeque, owner of Solid Gold Construction, promises to "unlock the beauty of concrete."
For customers looking to add more flair to their patio, walkway, or driveway, Solid Gold Construction assures customers receive the best quality and service. His company offers a wide range of services including decorative concrete, regular concrete, driveways, walkways, stucco, block walls, overlay and sealer.
Elvin has two goals when tackling a project for a homeowner: satisfying the customer and satisfying himself. He takes his work seriously and personally oversees all projects from beginning to end to assure the customer receives the finest end result.
"I give every job my best," Elvin promises. "I hold myself personally responsible for every project and guarantee satisfaction."
His company prides themselves on exceeding customer's expectations and delivering the finest products possible, using the latest in materials and craftsmanship to achieve their goal. Unlike some companies, Elvin takes a personal interest in his customers and enjoys interacting with them.
"I like being around people and I'm very generous with them," he says.
Now customers can discover what makes this company so special with their offer of a 5% discount off all residential projects over $2000.00 during the summer months. For more information, please call (609) 468-3263 or visit their profile on BuildZoom.
Comments
comments
Powered by Facebook Comments