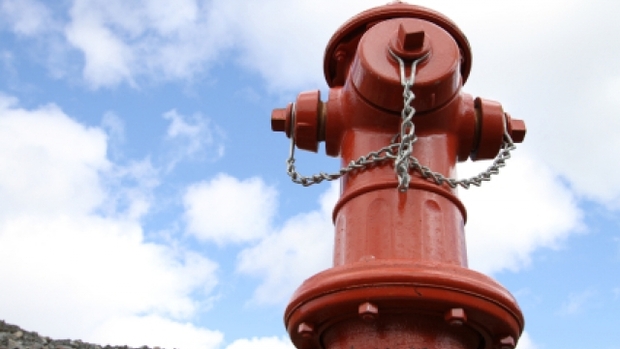 Warning
: Use of undefined constant linklove - assumed 'linklove' (this will throw an Error in a future version of PHP) in
/usr/local/dev/sites.buildzoom.com/wp-content/plugins/facebook-comments-plugin/class-frontend.php
on line
99
A damaged, worn, or neglected fire hydrant is dangerous, putting lives in jeopardy and creating a high risk for homes and businesses.  Fire hydrants ensure there is water available to fire trucks in case of an emergency.  That's why fire hydrant maintenance is a must.
"I know I'm protecting the customer out there, making sure that if there's an emergency and they need to use a hydrant, they are ready to go," explains David Munoz´, founder of Underkut Pipeline, a Phoenix-based fire hydrant repair and service company.
Their certified hydrant services include annual fire hydrant inspections and assessments, hydrant flushing and pressure testing, detailed valve and fire hydrant maintenance records, installation of new fire hydrants and underground utility upgrades, water valve maintenance (including the mending of water valve leaky bonnets, broken stems, operator nuts. We also provide post indicator valves maintenance and repair) and complete fire hydrant internal and external restorations including the rebuilding and replacement of main gate valves, upper and lower stems, breakaway couplings, flanges, extension and traffic repair kits.
The business also provides inspection, restoration, and servicing of utility infrastructures, including fire lines, water valves, distribution waterlines.
"I saw there was a need for this type of service," David says. "We're very unique.  To my knowledge we're the only fire hydrant maintenance, repair, and installation company in the state of Arizona."
In the past, fire protection companies and plumbers were asked to repair fire hydrants but because of a lack of knowledge would often replace a perfectly good hydrant, David explains.  A new hydrant can cost around $3500 and as much as $7000 with installation.  His company can save consumers money by simply repairing a hydrant.
David and his partner have more than 80 years of combined experience.  Their stellar reputation keeps growing due to quality, guaranteed work combined with great customer service.  Underkut Pipelines has an A rating with the Better Business Bureau.
"I'm honest, friendly, and speak two languages – English and Spanish," David says. "I always tell my customers, if I can't fix it your hydrant, I won't charge you for the repair."
Comments
comments
Powered by Facebook Comments