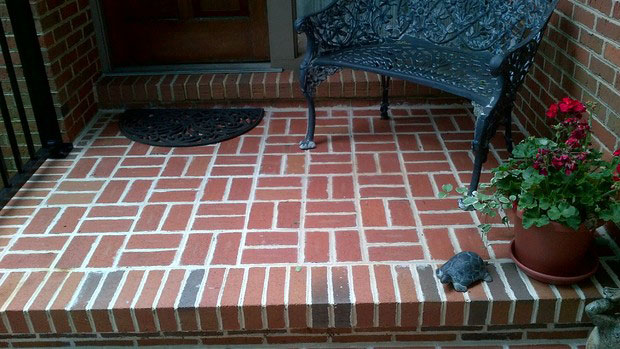 Warning
: Use of undefined constant linklove - assumed 'linklove' (this will throw an Error in a future version of PHP) in
/usr/local/dev/sites.buildzoom.com/wp-content/plugins/facebook-comments-plugin/class-frontend.php
on line
99
Growing a business during an economic downturn is challenging, so when customers began inquiring about specific services from Diaz Construction, they listened. "We had a lot of customers who began requesting hardscaping, so it was obvious to us we should expand our services in order to meet the desires of our customers," said Andre Diaz, Owner of Diaz Construction.
Hardscaping refers to hard surfaces incorporated in to the landscape of a home. It includes; patios, courtyards, walkways, retaining walls and steps. Hardscaping allows the homeowner to create borders and provide a natural flow to their yard. It can establish a focal point or create more privacy. Materials typically utilized for hardscaping include, but are not limited to, stone, gravel, pebbles, rock, wood and concrete.
Hardscaping is becoming more popular because it is a great way to add curb appeal to a home and extend living space to the outdoors. "Yards are taking becoming more of a priority to homeowners, the space is being creatively utilized," notices Andre.
Hardscaping a patio area can provide a meal preparation area or outdoor dining area. Outdoor living spaces with fire pits, seating and additional outlets for electronics are becoming increasingly popular. Patterned walkways in natural stone styles are another trend gaining popularity. "Retaining walls are practical to even out a slope in the yard, but also to provide privacy from neighbors or to section off a particular part of the yard," said Andre
Hardscaping is also being requested because of its low maintenance requirements. "Hardscaping reduces water consumption and chemical use, that you find required with living landscapes," said Andre.
For more information about this company please call, (443) 629-0201, or visit their website at www.diazconstructionllc.com or check out their profile on BuildZoom.com.
Comments
comments
Powered by Facebook Comments