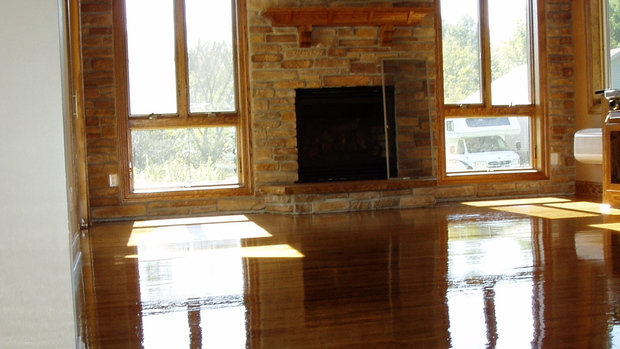 Warning
: Use of undefined constant linklove - assumed 'linklove' (this will throw an Error in a future version of PHP) in
/usr/local/dev/sites.buildzoom.com/wp-content/plugins/facebook-comments-plugin/class-frontend.php
on line
99
"Opening a showroom has given us the ability to offer our customers more flooring options at better prices," said Mark Svenddal, owner of Fine Finish Flooring.
After spending years of establishing a solid reputation in the Twin Cities, the most logical way to expose the business to the masses, is to open a showroom. "Builders and their clients along with the general public can come in and see all the flooring options we have available as well as become familiar with the services we provide," said Mark.
The showroom is located at 1550 91st Avenue NE, Suite 305, Blaine, MN 55449. Showroom hours are Monday through Friday, 9am – 6pm, and Saturday by appointment only. The showroom offers a sampling of hardwood floors and finishes from traditional such as oak, hickory, walnut and cherry as well as exotic selections like Brazilian cherry, teak and Acaia. Unique and eco-friendly options on display include unclaimed wood, cork and bamboo. Hardwood flooring is not all there is on display, vinyl tile, laminate and engineered flooring are also available.
In addition to looking and feeling the texture of the flooring, Fine Finish Flooring allows clients to see how the different types of flooring may look in their home. "We have produced high quality large size samples for customers to take home and preview," said Mark.
The knowledgeable staff can help with consultation, selection, installation, maintenance and follow-up. "We offer a free in home estimate and no obligation consultation in order for customers to make educated decisions on products and installation services," said Mark.
Check out Fine Finish Flooring on BuildZoom.
Comments
comments
Powered by Facebook Comments