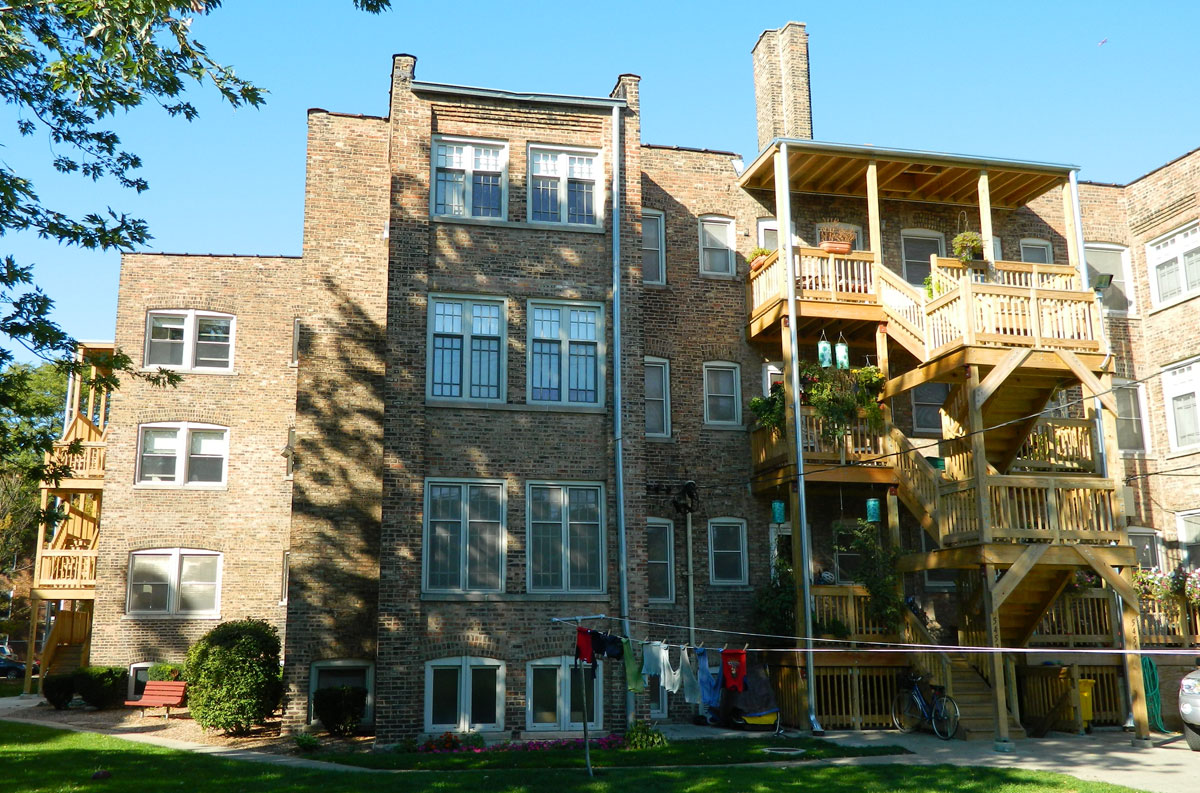 Warning
: Use of undefined constant linklove - assumed 'linklove' (this will throw an Error in a future version of PHP) in
/usr/local/dev/sites.buildzoom.com/wp-content/plugins/facebook-comments-plugin/class-frontend.php
on line
99
Mr. Porch, a Chicago general contractor specializing in porches, recently completed a prestigious project for the University of Chicago known for its world class campus on the shores of Lake Michigan.
The company constructed 11 porches for faculty and staff housing located in the beautiful Hyde Park area, one of Chicago's most famous neighborhoods. The $300,000 project, located at 5447 S. Woodlawn, 5233 S. Greenwood, and 1100 E. 51st Street, was an exciting achievement for this company that is rated number one among city inspectors.
Mr. Porch services include building and repairing wood porches and decks, steel porches, and fire escape restoration. The best and most affordable in the Chicago area, Mr. Porch offers free estimates, inspections, plans, permits, water sealant, a two-year warranty on all craftsmanship, and a six-month maintenance check-up. They serve the Chicago area and surrounding communities.
Check out Mr. Porch on BuildZoom.
Comments
comments
Powered by Facebook Comments