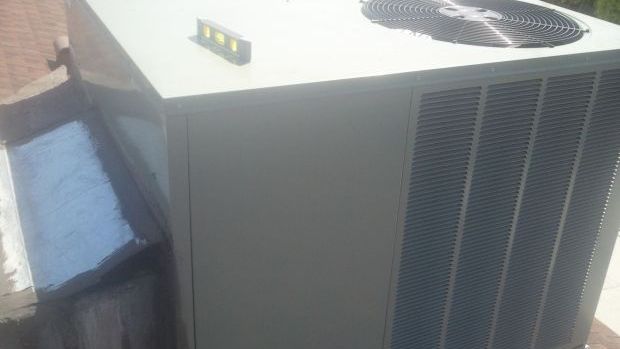 Warning
: Use of undefined constant linklove - assumed 'linklove' (this will throw an Error in a future version of PHP) in
/usr/local/dev/sites.buildzoom.com/wp-content/plugins/facebook-comments-plugin/class-frontend.php
on line
99
"Launching a new website will help customers find us easier and faster, homeowners do not want to wait around while their HVAC systems are not working properly," said Jose Garcia, service technician for Pacific Coast Heating and Air Conditioning. The new website will highlight the services Pacific Coast provides to the Los Angeles area.
According to The Department of Energy, heating and cooling make up 54% of a homeowner's energy bill. Choosing the right heating and cooling unit can save lots of money in the future.
Consulting with a professional will make sure homeowners are purchasing a cooling unit that is the appropriate size, which can affect future bills. "Buying a bigger AC unit does not mean your house will be cooler, it can mean you will get less efficiency out of your unit, that is why it is good to have a professional help you size the right unit for your home," said Jose. Pacific Coast is a certified Rudd dealer, but they install and repair all brands of equipment.
Heating consumes the majority of a homeowner's utility bill, so it is important to find an energy efficient model that can keep future costs low. Pacific Coast Heating and Air Conditioning provides quality heat pumps and furnaces from a variety of manufacturers. "We try to provide our customers with low prices, we know a heating unit is a big expense," said Jose. Pacific Coast offers one day system change outs, so homeowners don't go uncomfortable for very long.
A heating and air conditioning unit is one of the most expensive appliances in a home. An HVAC unit, much like a car, functions best with regular maintenance. Homeowners can opt to pay a little at a time to keep it running properly and in good working shape, or get hit with an unexpected bill and the inconvenience, when it suddenly has a problem.
Pacific Coast's Maintenance Club Membership is an opportunity for customers to save money while guaranteeing prompt service for any repair needs. "The Club Membership is a great way for us to stay connected to our customers while offering some discounts for remaining loyal to our company," said Jose.
For more information about this company call, (818) 888-3968, or visit their website at www.pchaa.com or check out their website at BuildZoom.com
Comments
comments
Powered by Facebook Comments