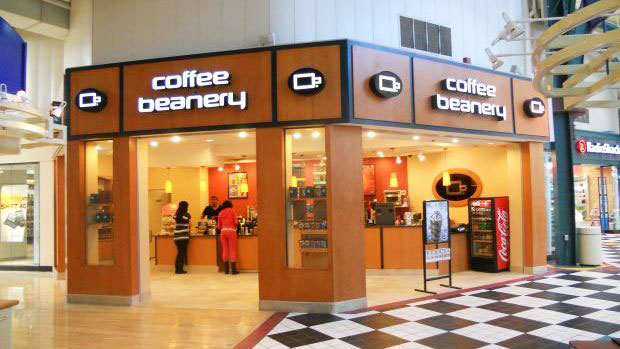 Warning
: Use of undefined constant linklove - assumed 'linklove' (this will throw an Error in a future version of PHP) in
/usr/local/dev/sites.buildzoom.com/wp-content/plugins/facebook-comments-plugin/class-frontend.php
on line
99
Malls can be a source for sensory overload, but one sense tends to be peaked and stand out amongst the rest…that smell. Coffee gives the boost needed to complete a busy day of shopping or for some, or to survive a day of shopping for others. Can there really ever be enough cafés in the mall, while indulging in a little retail therapy?
Commercial contractor, Pat Silvester, LLC has helped in satisfying the busy shopper's caffeine craving by recently completing the construction of a new Coffee Beanery in The Franklin Mills Mall, located in Philadelphia.
"The location was already in existence, so we stripped it down and rebuilt it," said Pat, owner of Pat Silvester, LLC. Pat worked with an architect on developing a plan to bring the 1,500 square feet cafe up to code. Pat's crew installed the necessary plumbing as well as the design and installation of the electrical work needed to get things brewing.
Flooring, counters, and display units, were also installed and Pat resourcefully supplied the coffee making equipment for the cafe. "I developed a relationship with a local distributor, so I thought I would help the café owners out by giving them one less thing to do," said Pat.
Pat Silvester was awarded the contract based on his previous experience of building a Coffee Beanery as well as two Toll House Cookie Café's and Harry's Fragrance Outlet. "It's not just about building a store, but I am helping make a franchise owner's dream come to fruition, that's the most exciting part of the job," concludes Pat.
For more information about this company, please call (856) 630-6704, or check out his profile on BuildZoom.com.
Comments
comments
Powered by Facebook Comments