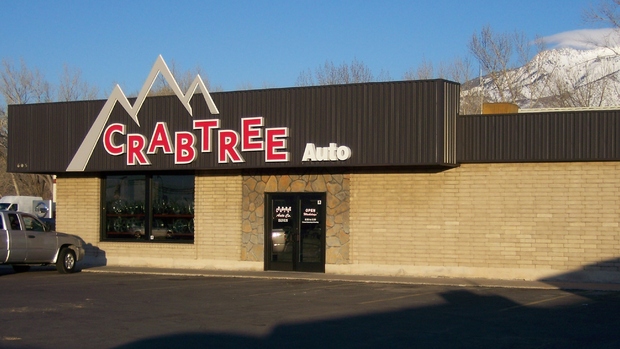 Warning
: Use of undefined constant linklove - assumed 'linklove' (this will throw an Error in a future version of PHP) in
/usr/local/dev/sites.buildzoom.com/wp-content/plugins/facebook-comments-plugin/class-frontend.php
on line
99
This year has been an exciting one for Q-Tree Development. In January, General Contractor Curtis Crabtree took over ownership and their offices were moved from Riverdale to West Point. In February, they launched a new website and Facebook page.
"We're very excited about all the changes this year," says owner Curtis Crabtree. "We've expanded our target market, moved our offices, launched a new website and Facebook page, and expanded our service area to include Davis and Weber Counties. We're looking forward to continuing our tradition of excellence as we continue to focus on small business owners, giving them the attention and personal service they deserve."
Q-Tree Development realizes that commercial renovations are very different than residential remodeling. "Business owners think differently than homeowners," Curtis explains. "While homeowners are primarily looking for cosmetic changes, business owners are looking for a return on their investment for every facility improvement."
While residential contractors may be out of touch with the needs of a small business, Q-Tree can help small business owners and building owners conceptualize and execute plans that not only improve the look of their business but also result in lower maintenance and utility costs.
Curtis' experience and training in construction management is unique in the industry. He earned both his bachelor's degree in Construction Management and minor in Business Management from Brigham Young University. Curtis and his family maintain and lease a small strip mall and are familiar with property management issues making them uniquely qualified to provide tenant improvement services. Curtis' commitment to and understanding of sound construction management principles and practices is what every small business or facility owner should be looking for to ensure a successful project.
For more information about this exceptional business, please check out their profile on BuildZoom.
Comments
comments
Powered by Facebook Comments