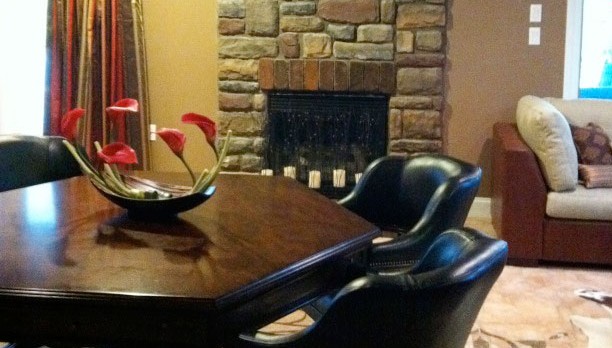 Warning
: Use of undefined constant linklove - assumed 'linklove' (this will throw an Error in a future version of PHP) in
/usr/local/dev/sites.buildzoom.com/wp-content/plugins/facebook-comments-plugin/class-frontend.php
on line
99
"Many of my small jobs have turned into bigger projects through the relationship I have established with customers," said Stephen Dmitriyev, owner of SVD Construction. Not only has Stephen has established a good working relationship with many of his clients, that relationship has inspired them to write about the quality service they have received from SVD Construction, currently giving him a 5 star rating. The high rating is sure to attract much more business to the new website, where many of his services will be featured.
While a stalled economy has put the brakes on new construction, remodeling is booming. "Kitchen renovations have become a big part of our business.  We do all the work from floor to ceiling, "said Stephen. This includes, new flooring, new cabinets, countertop replacement, lighting, window installations and treatments, and the installation of kitchen islands. Whether a homeowner is looking to demo and redesign a custom kitchen or just looking to put in a backsplash or install pendant lighting, kitchen renovations can meet any budget.
The bathroom has always been looked at as a sanctuary, a place that represents serenity and calm. There are many new trends in bathroom renovations, neutral colored walls, natural stone flooring, glass mosaic tile work, raised bathtubs and sinks and incorporating energy efficient solutions. Homeowners can determine the uniqueness of their bathroom. "We are happy to help homeowners get a bathroom updated by removing wall paper, replacing doors and windows, installing bathroom counter tops, replacing floors, or replacing toilets, bathtubs and showers," said Stephen
A fresh coat of paint can be the element needed to revive the interior of a home. After years of bangs and scratches, it is common for an interior to need repainting. "Our interior painting services includes; painting walls, the ceiling, trim work, and drywall repair," said Stephen. He has collaborated with designers in the area, in order to provide customers with assistance in choosing colors for their home. "By creating a successful working relationship with designers our company gives customers the opportunity to get an expert opinion on color choices for their home," said Stephen.
Window cleaning and touch paint are included in SVD's service. "Customers appreciate and find value in taking care of all the small details of their home," said Stephen.
Comments
comments
Powered by Facebook Comments