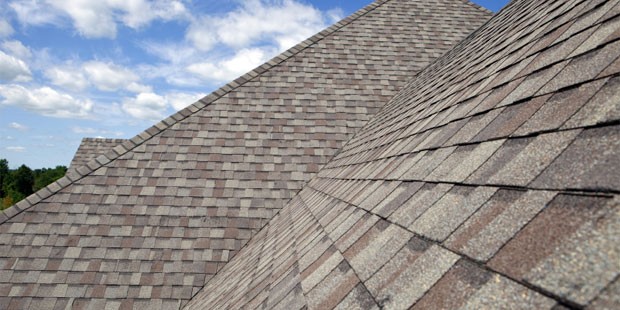 Improving the exterior of a home increases the resale value and makes the homeowner feel proud of their home every time they pull into the driveway. Curb appeal is essential for drawing potential home buyers, beneficial for neighborhood beautification, and homeowner pride. "We like to help homeowners revive the exterior of their homes and get excited about where they live by making it functional and beautiful," said David Smith, owner of Top Notch Roofing.
Top Notch Roofing is launching a new website www.burlingtonroofs.com to let potential customers know about their exterior home improvement services.
A roof is hardworking and often neglected, until there is a problem. Having a roof inspection, can reveal any potential problems before they become detrimental to a home. Regular roof maintenance can also prolong the life of a roof. Top Notch Roofing provides roof inspections and roof maintenance. They can install any type of roofing system including, any style of asphalt shingle, wood shake shingles, metal roofing, slate roofing, copper roofing, flat or low slope roofing.  "Metal roofs have gained in popularity, mostly because of their durability and resistance to harsh weather conditions. When installed correctly, most metal roofing lasts 30 years. Steel, aluminum, and copper are just a few of the metals used for roofs today," said David.   Shingle roofs are the most common type of roof and come in many varieties. Homeowners can choose from asphalt, wood or slate as well as other innovative synthetic materials. Reinforced asphalt shingles are long lasting and the least-expensive roofing option, making them an excellent value. Wood shake shingles and slate shingles offer beauty and style but require professional skill and patience when installing.
Carpentry utilizes wood details to enhance and customize the interior and exterior of a home. Carpentry can change an entryway to look captivating. Updating cabinets can bring them to this decade. Replacing hardware, adding shutters, accents or trim gives an exterior, charm. Stair railings, ceilings, walls and decks are uninspired spaces in the home that can be transformed to fabulous by carpentry. Top Notch Roofing carpentry services offer, door and window casing, crown molding, door installation, railings, decking, fences, exterior trim board and rot repair, and wood flooring. "We take great pride in our experience, expertise, quality, and customer service," said David.
Siding can provide the exterior facelift needed to increase curb appeal to a home. Siding offers a variety of styles and colors to fit the style of a current home, and the versatility to provide a new look. The combination of using more than one type of siding on a home, is one of the latest exterior housing trends. Mixing wood, stone and vinyl adds texture and character, making a home more visually appealing.  Aside from improving the look of an exterior, siding is low maintenance, highly durable, flame resistant, and holds up well in extreme cold temperatures. With the exception of wood siding, termites are not an issue with siding. Insulated vinyl siding can increase energy efficiency by 20 percent. "Many manufacturers offer amazing warranties with siding that last for a long time," said David. Top Notch Roofing can install all types of siding, vinyl, wood, aluminum, and cement fiber.
For more information about this company, please call (802) 373-8230, or visit their website at www.burlingtonroofs.com or see their profile at BuildZoom.com.
Comments
comments
Powered by Facebook Comments