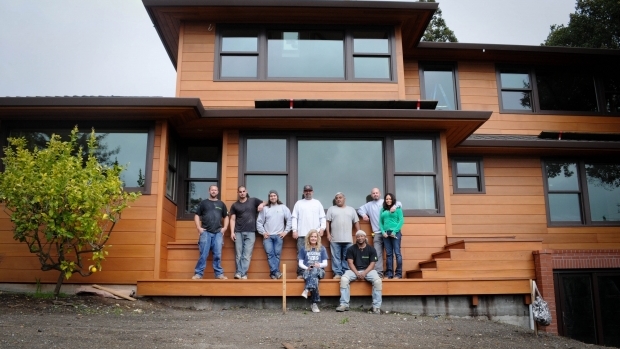 Warning
: Use of undefined constant linklove - assumed 'linklove' (this will throw an Error in a future version of PHP) in
/usr/local/dev/sites.buildzoom.com/wp-content/plugins/facebook-comments-plugin/class-frontend.php
on line
99
A remodeling trend currently gaining a lot of traction in the US is home customization, which moves beyond home remodeling and replacing outdated fixtures. Customizing requires working with an architect or designer to design unique changes to fit a homeowner's personality.  To learn more about home customization, we spoke with Zac Bischoff, Owner of Bischoff Design Build, a premium Design-Build firm based in Crockett, California.
According to Zac, "Designers come out with new trends every year, what they consider to be in style. It is best for homeowners to select what fulfills their individual needs and desires, and outlives current design trends, making their home personal."
Bischoff Design recently completed a custom home remodel for a couple in Berkeley Hills.
"We were contacted by some homeowners after we completed remodeling their son's house. They had recently purchased a home in Berkeley Hills and wanted renovation work done along with room additions," said Zac.
Bischoff worked with the couple to design and draft tailor-made remodeling plans. He then gutted the entire house and built a second story addition for two offices and a half bath.  Pine was used throughout the entire house to deliver a natural feel.
Bischoff's team then created and applied a stain that brought the wood to life. The same pine was used to build bookcases that were installed throughout the home as well as custom closets built for the master bedroom.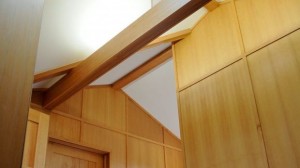 Bischoff helped the homeowners achieve a personal style for their remodel, which is now reflected in every room of the house including the modern stairways and uniquely designed entrances.
Additional distinct features added to the home could be found in the kitchen. Bischoff designed new custom kitchen cabinets and installed a modern, bright red backsplash. The master bathroom was remodeled and updated using modern tile and block glass to bring in light, along with red and white tiles for the flooring. "The clients incorporated handmade tiles from their grandchildren in some areas of the bathrooms for a unique and personal touch," said Zac.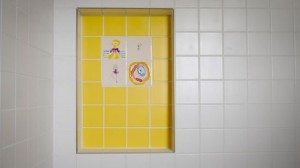 The living room was also remodeled and panoramic windows were added to enhance the view and let in natural light. The basement was retrofitted, for a studio apartment with a full bath and plenty of living space.
"We are very proud of our work on this project and the clients are very happy with their newly updated and uniquely personal designs," said Zac.
Zac Bischoff has worked for 18 years in the building industry and studied architecture at UC Berkeley, giving him the ability to design and draft plans for his projects. Bischoff Design Build specializes in foundation work, retrofitting, seismic remodeling, building additions and new construction. He utilizes sustainable building practices and does no outsourcing.
Learn more about Bischoff Design Build on BuildZoom.
Comments
comments
Powered by Facebook Comments