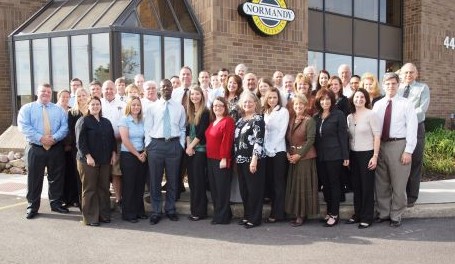 Warning
: Use of undefined constant linklove - assumed 'linklove' (this will throw an Error in a future version of PHP) in
/usr/local/dev/sites.buildzoom.com/wp-content/plugins/facebook-comments-plugin/class-frontend.php
on line
99
Normandy Remodeling was recently ranked the #7 Full Service Remodeler on the Remodeling 550 list by Remodeling Magazine and was ranked #47 on the Top 500 list in addition to being named Top Performer for Room Additions by Qualified Remodeler Magazine. These respected industry publications compile nationwide lists of the top 550 and 500 remodelers, respectively, and Normandy Remodeling, a full service remodeling firm in the Chicago area, ranks highly on both lists.
Normandy Remodeling Co-Owner and General Manager, Andy Wells, feels the company's size brings substantial benefits to the clients. "Normandy enjoys significantly larger discounts on most products because of our volume purchases, which gives our customers a greater value for their construction dollar," says Wells. "Our highly individualized project approach gives our clients access to skilled experts, while maintaining intimate relationships with their designer and project superintendent – all with the safety and security of a stable and well run company to back it up."
Despite being named #1 in the Room Addition category by Qualified Remodeler Magazine, a great many Normandy projects interior remodels and exterior renovations. The company calls on the same skilled staff and experts to execute a porch, bathroom or kitchen that they would for a large addition. This expertise, combined with proven processes and systems, help ensure that all projects are completed on time and on budget.
Comments
comments
Powered by Facebook Comments