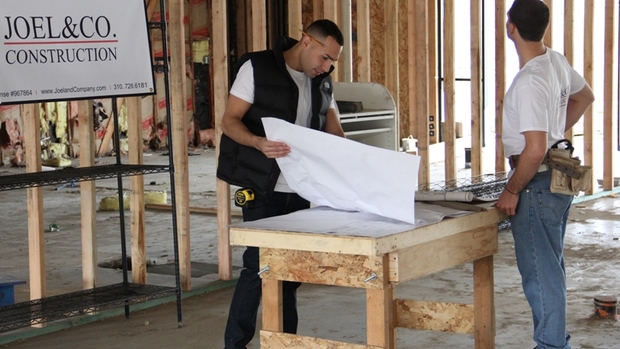 Warning
: Use of undefined constant linklove - assumed 'linklove' (this will throw an Error in a future version of PHP) in
/usr/local/dev/sites.buildzoom.com/wp-content/plugins/facebook-comments-plugin/class-frontend.php
on line
99
The internet is full of horror stories detailing bad experiences between homeowners and general contractors. After a contract is signed, homeowners should not feel helpless as though they are at the mercy of their general contractor.
"In order to maintain a good relationship with clients, contractors must be willing to devote time with the customer," said Joel Portillo, owner of Joel & Co. Construction.
Joel is a second generation general contractor. As he worked for his father and uncle he met several people inquiring about a reliable, trustworthy, and efficient general contractor. After hearing about the unfortunate experiences homeowners were having with builders, Joel decided to attend school and become a licensed builder.
"Make sure clients are involved in the process and that time is being taken to communicate with them," advises Joel. Customers should be treated with respect and patience. Be polite and make the time to listen to their concerns, thoughts and ideas.
"Customers trust us with their homes, so we should try to treat their homes like we would want our homes treated. Try to cause as little disturbance as possible," said Joel. This requires contractors and the crew to clean up when they leave and keep the project site as organized as possible.
"Recognize every project is unique. Details are important from conception to completion," explains Joel. No job should be treated as a cookie cutter project.
Word of mouth is the best advertisement a company can receive. The web provides an outlet for homeowners to voice their opinions and experiences with service providers. A general contractor should be concerned about the kind of reputation their company has in the community. "A good reputation translates into good business," said Joel.
For more information about this full service construction firm, please call (310) 728-6181, visit their website at www.losangelesgeneralcontractor.com or check out their profile on BuildZoom.com.
Comments
comments
Powered by Facebook Comments