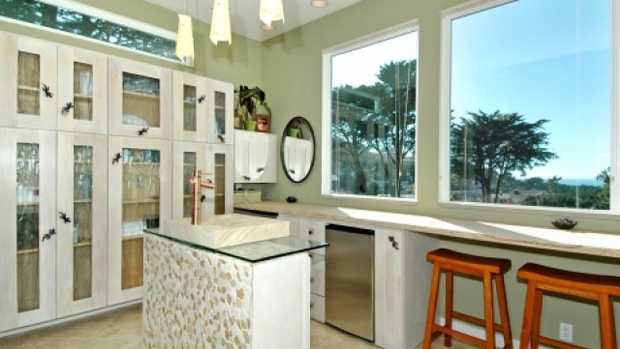 Warning
: Use of undefined constant linklove - assumed 'linklove' (this will throw an Error in a future version of PHP) in
/usr/local/dev/sites.buildzoom.com/wp-content/plugins/facebook-comments-plugin/class-frontend.php
on line
99
Renaissance Design Build doesn't believe in the 'one size fits all' philosophy when it comes to designing and building a home.  They specialize in home renovations, designed to fit a client's specific needs, space, and budget.
Now clients can discover what makes this Bay Area general contractor stand out from the rest with a free consultation to explore their options and learn how to make their vision a reality – all while staying within their budget.
"We can design the whole project specifically to fit a homeowner's budget," explains designer/builder Diego Perez.  "Sometimes clients spend a lot of money going to an architect first then try to find a builder who can build the project within their budget; that's the difficult part.  An architect doesn't always know what it will cost to build their design and that's not really their concern.  At Renaissance we have the advantage of knowing exactly what's involved in building what we design.  We look at a client's budget and wish list and design the project accordingly to fit within that budget. Clients never fall in love with a design they can't afford to build."
Diego is a formally trained fine art sculptor and designer with a love of art and architecture. His artistic vision and knowledge, along with a wide array of skills and experience, enable the company to provide an unending list of design possibilities.  Their artistically trained staff can create unique theme rooms, murals, home theaters, or any other one-of-a-kind room a homeowner desires.  In addition, they design and fabricate innovative, concrete counter tops, outdoor kitchens, fireplaces, and sinks and offer other custom sculpture and bronze work.
"We strive to make each space a unique functional work of art," Diego explains.  "We're not a cookie-cutter kind of construction firm. We like to think of ourselves as 'residential artists.'"
Diego has more than 20 years experience in all facets of construction.   His broad range of skills and experience can help clients in a wide variety of artistic construction endeavors.  To learn more about Renaissance Design Build, check them out on BuildZoom.
Comments
comments
Powered by Facebook Comments