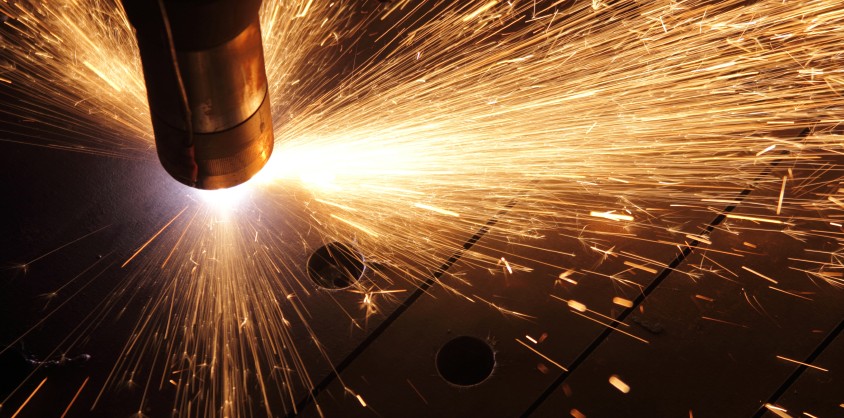 Warning
: Use of undefined constant linklove - assumed 'linklove' (this will throw an Error in a future version of PHP) in
/usr/local/dev/sites.buildzoom.com/wp-content/plugins/facebook-comments-plugin/class-frontend.php
on line
99
Welding is a dangerous art form. Flames and sparks are flying, while the artist is covered in a full face helmet with goggles, heavy duty gloves, and thick soled boots. "I do it because I enjoy it, it is a hobby for me," said Rick Helms, owner of A Steel Solution. For over 25 years, Rick has used his passion to create functional and high end design pieces from ornamental iron mailboxes and gates to beds and chandeliers.
A Steel Solution is fired up about launching their new website www.steelnc.com, so customers can view their welding services available.
Wrought iron gates offer style and decorative features while securing the property perimeter. The variety of details can give it a modern or traditional look. Wrought iron fencing provides security without an obstructed view, making them popular choices for residential yards, pool areas, hotels, public walkways, boardwalks, parks, schools, perimeter fencing, gated property and driveways, anywhere a boundary needs established without ruining the view. Fences and gates are not the only use for wrought iron, but mailboxes, stairs and hand railings, find increased longevity when made with steel. "Customers like the design flexibility and durability of wrought iron. Galvanizing will prevent rusting but some customers think the rust adds charm," said Rick.
Security can be greatly enhanced in commercial facilities with the use of steel. Installing bollards and window security bars protects businesses from theft and the threat of a vehicle careening through the front window. "A Steel Solution also installs light structural steel framing, welding of commercial pipes and pipe rails, and dock bumpers, which prevents forklift damage to vital equipment," said Rick. They also do site installation of steel fabricated parts with experience in working at commercial plants, like the Coca-Cola factory.
A Steel Solution's mobile welding services allow for the onsite repairs and modifications for a customer's steel repair needs. "Portable welding services help alleviate valuable down time for a business," said Rick. Steel staircases have a long life span but after 20 years steel staircases could show signs of deterioration, most commonly corrosion. Quickly repairing a steel staircase will solve a dangerous safety and liability problem. Vehicles, weather and time, are the enemies of steel but metal damage does not always mean permanent defeat. "We try to reuse and replace materials during repairs so we don't have to waste money," said Rick. A Steel solution is ready to repair damaged wrought iron, handrails, staircases and heavy commercial equipment.
For more information about this company please call (704) 650-7681, or visit their website at www.steelnc.com or check out their profile on BuildZoom.com.
Comments
comments
Powered by Facebook Comments