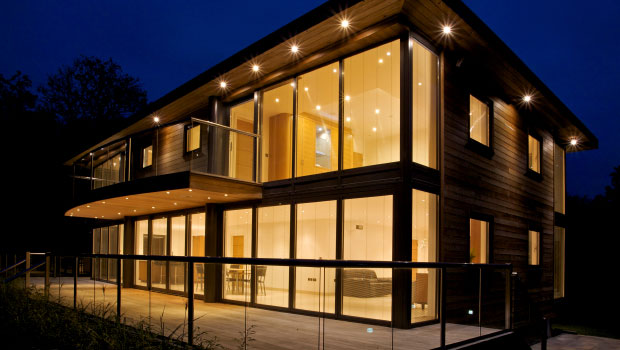 Warning
: Use of undefined constant linklove - assumed 'linklove' (this will throw an Error in a future version of PHP) in
/usr/local/dev/sites.buildzoom.com/wp-content/plugins/facebook-comments-plugin/class-frontend.php
on line
99
"We believe that electricity exists, because the electric company keeps sending us bills for it, but we cannot figure out how it travels inside wires," Dave Barry.
Our society has become more and more dependent on electricity; this becomes all too obvious when a circuit goes out. That's when homeowners become very appreciative of the technical skills and training of an experienced electrician. Eric Bock Electrical is launching a new company website, http://www.electricianreadingpa.com, so customers can utilize his services, especially in the case of an emergency. "No job is too big or too small. We are honest, safe and prepared for residential or commercial electrical emergencies 24/7," said Eric Bock, owner of Eric Bock Electrical.
Electrical service upgrades are essential if a homeowner decides to install a central AC unit or remodel their kitchen. They must make sure the home can handle the new electrical load. This can be a real problem, especially in older homes. More electrical use can overload the service and trip the main breaker. "Most homeowners are upgrading to 200 amps to prevent an overload, but 100 amps might be fine if a homeowner has a smaller home," said Eric. An electrical service upgrade includes; a new circuit breaker box, new circuit breakers, a new main cable on the exterior of the home, a new meter socket, ground rods wired into the main panel, (required by code),and a new water pipe ground from the water main to the panel (required by code).
An electrical motor converts electrical energy into mechanical energy. It is used in machine tools, power tools, spa motors, pool pumps, fan motors and household appliances. Eric Bock Electrical provides electrical motor service for alternators, generators and starters. They troubleshoot drives and controls, rewind AC and DC electrical motors, and can repair and clean electric generators.
Operation and maintenance of a municipal and/or residential sewage lift station is a dirty job, but someone has to do it. Without the proper maintenance of these lift stations, several problems can occur. "If the system is not maintained or lacks an adequate number of pumps and backup power, the entire community can be without wastewater services or experience sewage back up into their homes," said Eric. Ensuring these stations are reliable is important for everyone in the community. Eric has experience and knowledge of Flygt, Hydromatic and Gould pumps.
For more information about this company please call (610) 326-4892 or check out their website at http://www.electricianreadingpa.com or see their profile on Buildzoom.com.
Comments
comments
Powered by Facebook Comments