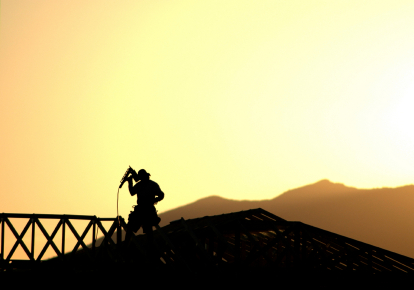 Warning
: Use of undefined constant linklove - assumed 'linklove' (this will throw an Error in a future version of PHP) in
/usr/local/dev/sites.buildzoom.com/wp-content/plugins/facebook-comments-plugin/class-frontend.php
on line
99
2011 began with a sense of optimism for home improvement contractors throughout the US. The Harvard Joint Center for Housing Studies (JCHS) announced their expectation that the industry was poised for growth throughout the year. In the first two quarters of 2011, their prophecy seemed to ring true as the market gained momentum and home improvement consumers began to once again open their wallets. The industry experienced a temporary setback in Q3 as the market took a nosedive, however indicators seemed to point towards a rebound in Q4.
Underneath the financial trends, indicators pointed to an underlying evolution from home improvement businesses, to better serve a transforming market that had shifted in focus from new construction projects, to remodeling and renovation projects.
It is within this context that we are excited to announce our state rankings for the the best home improvement contractors of 2011. The rankings are based on our contractor rating algorithm, which combines variables from independent authorities such as the state license boards and Better Business Bureau (BBB), with consumer feedback gathered from a population of over 300k monthly visitors to BuildZoom as well as from inputs from a population of over 5,000 active business users.
Over 250,000 unique businesses were analyzed across 50 states and the District of Columbia. The states were then ranked according to their average contractor rating score.
Montana
Vermont
Maine
Idaho
Nevada
Washington
Oregon
Massachusetts
Minnesota
Alaska
Hawaii
Indiana
Utah
Maryland
Rhode Island
Wisconsin
Kansas
Connecticut
North Dakota
Michigan
Wyoming
Virginia
Colorado
New Hampshire
Arizona
Florida
Pennsylvania
North Carolina
Louisiana
Kentucky
California
Tennessee
Iowa
Ohio
New Mexico
Missouri
Nebraska
New Jersey
South Carolina
Delaware
Washington, DC
Georgia
Illinois
Mississippi
New York
Texas
Oklahoma
Alabama
South Dakota
Arkansas
West Virginia
Comments
comments
Powered by Facebook Comments