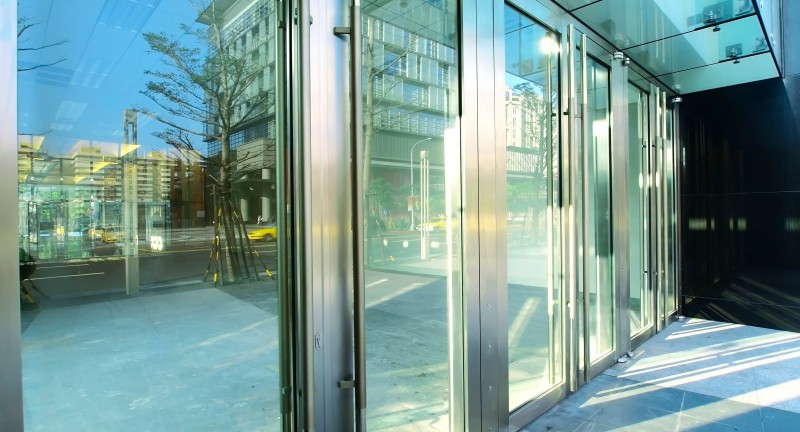 Warning
: Use of undefined constant linklove - assumed 'linklove' (this will throw an Error in a future version of PHP) in
/usr/local/dev/sites.buildzoom.com/wp-content/plugins/facebook-comments-plugin/class-frontend.php
on line
99
Is a family owned company relevant these days? Family owned businesses play a great role in the world's economics. 90% of North American companies are family owned, according to the Family Business Review.  Family businesses employ 62% of the U. S. workforce according to (FEUSA), Family Enterprise, USA. Many of those companies have familiar names like, Walmart, U-Haul and Harley-Davidson.
Chasco Door Solutions can be added to the list. "Many of my family members are currently or at one time have been involved with the company," said Kristina Chasco, Office Manager of Chasco Door Solutions and daughter of the owner, Anthony Chasco. Customers gravitate toward family owned businesses because they are local and a local name is related to the business. "A family owned and operated business is a source of great pride, and the family wants to work hard to keep a good reputation associated with their name," said Anthony.
Chasco Door Solutions is now launching a new website to share their depth of knowledge in the commercial door industry and connect with customers online while providing useful information about their services.
Anthony has been installing commercial doors for over 30 years. "Commercial doors require functionality and durability for high performance," said Anthony. Chasco Door Solutions is available to install all types of commercial doors including; sliding doors, aluminum entrance, rolling doors, hydraulic doors, section doors, high speed doors, cold storage doors, impact traffic doors and overhead and dock doors.
"You can find a contractor to fix a commercial door but it is more difficult to find someone to fix the levelers," said Anthony. Chasco Door Solutions provides servicing and repairs for all commercial doors and levelers.  "We are not parts changers, but fabricators, we build the parts, so we can make sure the customer gets exactly what they need," said Anthony. They provide commercial and industrial door parts, such as; chains, panels, gears and closers.
With all the hard working parts on commercial doors doing industrial sized work, Chasco provides a maintenance plan. "The plan is designed to fit any customer's schedule, even seasonal," said Anthony. Chasco will set up quarterly, semi-annually or annual maintenance for their customers. The plan includes cleaning of the doors and parts including levelers to ensure all parts are functioning and a minor problem is spotted before it disrupts the function of a door. It is a preventive plan to make sure the door is in top condition and will not interrupt business.
Check out their new site at http://www.chascodoors.com
Comments
comments
Powered by Facebook Comments