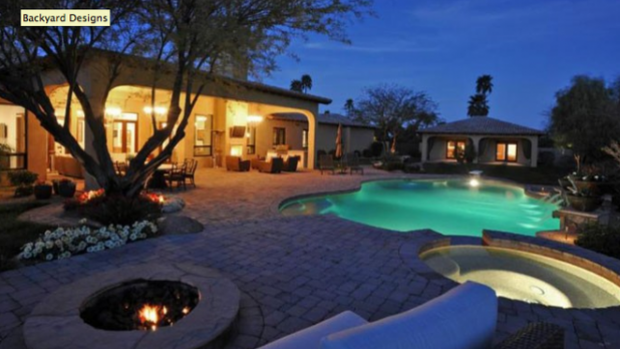 Warning
: Use of undefined constant linklove - assumed 'linklove' (this will throw an Error in a future version of PHP) in
/usr/local/dev/sites.buildzoom.com/wp-content/plugins/facebook-comments-plugin/class-frontend.php
on line
99
Homeowners are taking advantage of porches to emphasize and increase the entertaining possibilities or to notably enhance their home's curb appeal. Normandy Designer Leslie Lee has noticed this popular outdoor living trend and has helped numerous homeowners add the right porch for them. "People are either adding a porch to the front of the home to improve the overall look and increase curb appeal," says Lee, "or they're adding a porch on the back for the added entertainment capabilities."
Lee noted how surprised the homeowners are when they realize how much they use their new space, whether it's for football games in the fall, eating dinner outside or just unwinding after work. "Adding a porch to a home really opens a new realm of possibilities for homeowners once the furniture is put in – many treat it like another room in the house," commented Lee.
When creating a porch designed for entertaining, Lee recommends that the size of the porch needs to be comparable to another family room or dining room in order to achieve its full potential. "I'm seeing a lot of people wanting to add heaters or a fire place to a porch design to extend the usability of the space into the cooler weather," says Lee. "Not only that, you can get really fashionable and trendy outdoor rugs, lamps and such that look like they're made for indoor use, but are in fact made of materials that easily withstand weathering," says Lee.
Porch additions are definitely not what they used to be, and homeowners are taking full advantage of that. "I've noticed that a lot of people would rather spend more money up front on core materials, in turn lowering maintenance costs and increasing the longevity of the porch," commented Lee. With the newer materials available, it only makes sense to do yourself the favor of splurging on quality products upfront, and save yourself the hassle of constant maintenance or replacements.
Comments
comments
Powered by Facebook Comments