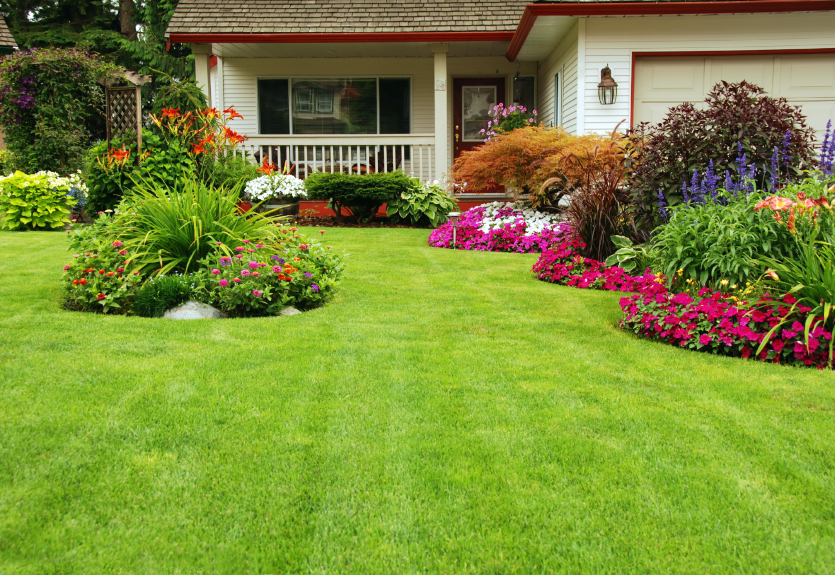 Warning
: Use of undefined constant linklove - assumed 'linklove' (this will throw an Error in a future version of PHP) in
/usr/local/dev/sites.buildzoom.com/wp-content/plugins/facebook-comments-plugin/class-frontend.php
on line
99
Solage Landscape Exteriors was founded in 2009 with a vision to provide Orange County with landscape design services unmatched in terms of customer satisfaction.  For the past two years, they've provided clients with high end pools, spas, outdoor kitchens, patios, and more.  Their attention to detail and focus on customer service has quickly earned them a reputation as one of the top landscape contractors in Orange County.
BuildZoom recently interviewed owner, Steven Luna, about his history in the business, what's happening in the industry, and what makes Solage Landscape Exteriors so successful.  The following is an excerpt:
How did you happen to become a landscaper?
My father owned a landscape company for 35 years.  I was raised in the industry from the time I was able to walk.
What led you to start your own business?
I worked with my father for 20 years in different facets of the industry, including commercial and residential projects. When he and his partner retired two years ago, I decided to use what I had learned about the different aspects of the industry to open my own custom residential design/installation firm.  Custom residential is my passion since I can use my creativity to produce beautiful exteriors for my clients' homes.  Each project is a small legacy of my creativity.  This is a driving factor in my quest to become the best at what I do.
What's your general approach to landscaping?
To deliver a unique environment to each one of my clients that fits their style and their lifestyle.  I truly believe you need to bring the customers' style and personality into the landscape design.  Also, I believe it's a must to guide my clients throughout the entire project – from the conceptual design to the finishing details.  Above all, customer service is the key to retaining and developing my loyal client base.  I go above and beyond to make sure the client is extremely satisfied when the project is done.  My goal is to leave a project with a satisfied client and a new friend. To this point, this has been a very successful formula for my firm.
What do you think is happening in the industry today?
The industry is evolving into a service-first customer-friendly industry.  Firms not committed to this end are on the way out and those who subscribe to this are thriving, even in this down economy.  New projects are at a premium, so outstanding customer service coupled with a friendly staff whom go beyond expectations are a must.
Tell me a little about your business philosophy.
Exceeding my clients' expectations throughout the project with a customer-first approach to conducting business.  My clients are my greatest assets, not only for sales but as future references, so keeping them happy is a must and my primary goal.
What are your strengths? What makes you stand out from the rest of landscape companies?
Customer service, project follow up, on-time completion schedules, commitment to excellence, genuine interest in my clients, a burning desire to be the best at what I do, and most of all my extensive background in the industry as well as my degree in economics from the University of Southern California.  I am extremely good at value engineering and keeping my clients within their desired budgets with itemized proposals.  My background gives me an upper leg over my competitors since I can speak to them as contemporaries, understanding their visions in a very precise way.
So enough about work, what do you enjoy doing when you're not constructing a custom water feature?
I am an avid deep water fisherman visiting Cabo San Lucas and Costa Rica on a regular basis.  Also, I enjoy coaching soccer as well as running a soccer camp.  But most of all, I love spending time with my wife beautiful Erin and my 8-year-old daughter, Paris (The Soccer Super Star).
To learn more about Solage Landscape Exteriors and see examples of their work, visit them on the Web at www.solageexteriors.com or onBuildZoom.com.
Comments
comments
Powered by Facebook Comments