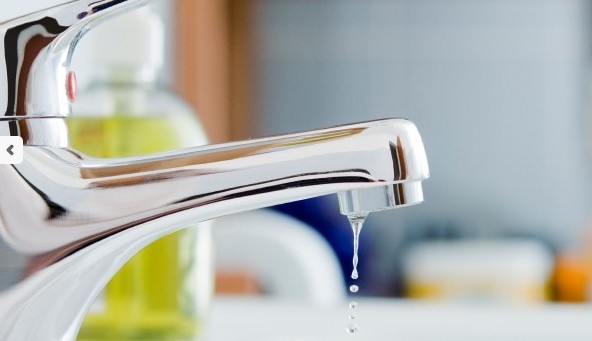 Warning
: Use of undefined constant linklove - assumed 'linklove' (this will throw an Error in a future version of PHP) in
/usr/local/dev/sites.buildzoom.com/wp-content/plugins/facebook-comments-plugin/class-frontend.php
on line
99
Water conservation can be accomplished through efficient plumbing. Fixing water leaks can save homeowners more than 10 percent on their water bill according to the Environmental Protection Agency, (EPA). They report 10 percent of all US homes have leaks that waste 90 gallons of water or more per day. And if the toilet is running constantly, 200 gallons of water or more every day could be wasted.
"Plumbing problems are not only annoying for homeowners, they can be the source of a real waste of money," said Steve Angiolillo, owner of Steve's Home Improvement. The new company website will feature Steve's plumbing services; repair of leaky pipes and faucets, toilets, clogged drains, hot water heaters, tubs, showers, dishwashers, sinks and septic tanks.
No one wants to be standing in a foot of water while taking a shower or have the toilet flush only to dump water all over the floor. At some time, most plumbing systems develop a clogged drain.  Most clogged drains are quite easy for homeowners to fix themselves, but store bought liquid cleaners do not always provide a solution. If a drain is still clogged after a few attempts of clearing it, the job should be turned over to a professional. "Exerting too much pressure can permanently damage a pipe or faucet," said Steve.
"Water maybe pooling on the wall or floor, shower heads and faucets might be putting out a loud dripping sound but that is not always the only source of a leak.  The leak may require a plumber with experience in leak detection to help find the source of the problem," said Steve. Leaking pipes are important to repair. Water pipes wear out and can affect your plumbing system, causing mold and mildew growth to affect the air quality in the home. Mineral build up can restrict water supply and old pipes wear out and develop cracks for water to seep out.
Brown colored water, bad smelling water, high pitched sounds coming from the water heater or water at the base of the water heater are signs that a homeowner is due for water heater repair. "A water heater should be replaced every 15 years, but make sure you have an inspection before replacing your current one," said Steve. Steve's home improvement can install any type of water heater from electric to tankless.
For more information about this company, check out their new Website at www.topfloridaplumbing.com.
Comments
comments
Powered by Facebook Comments