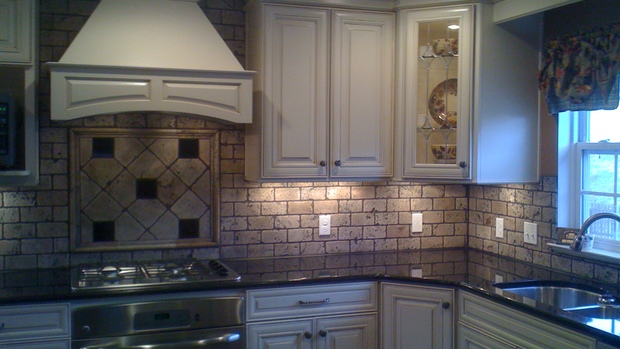 Warning
: Use of undefined constant linklove - assumed 'linklove' (this will throw an Error in a future version of PHP) in
/usr/local/dev/sites.buildzoom.com/wp-content/plugins/facebook-comments-plugin/class-frontend.php
on line
99
"We make a living by what we get, we make a life by what we give."  -Winston Churchill
Currently, most companies are not receiving attention for their generosity and strong corporate values, quite the opposite. People read stories and hear of greed and excess casting yet another organization in the spotlight and dampening hopes that the business culture in the US is adopting ethical values as a framework for how they do business.
PollyBro Home Remodeling understands the importance of giving. For them, it is not just a nice concept, but a way of life and the foundation for how they conduct their business. They get in touch with the heart of their customers by giving back. "If any of our clients mention a health issue that touches their family, we give to that organization in honor of our customers, we do it for our clients," said Andrew Parrott, owner of PollyBro Home Remodeling.
On a regular basis, brothers Matt and Andrew Parrott owners of PollyBro, give a donation to a charity that has recently impacted one of their clients. Last month the company donated $250 to the Muscular Dystrophy Association, an organization committed to researching ALS, along with other related muscular diseases.  They have also been generous to The Children's Miracle Network, an organization supporting improved healthcare for millions of children around the world.
PollyBro has a core set of values their company has adopted to create an ethical and honorable business. Values like integrity, accountability, commitment and a sense of responsibility to their community. "These values are the fundamentals for a quality life and the key to a successful business strategy," said Andrew.
Matt and Andrew both served in the United States Marine Corps. Andrew served two tours of duty in Iraq. He and his brother wanted to find a way to continue serving their fellow servicemen. So they began making quarterly company donations to The Wounded Warrior Project. This organization is committed to honor and empower wounded service men and women. "We know the donations to The Wounded Warrior Project benefit military families and our fellow servicemen and women," said Andrew.
To learn more about this company, please call, (412) 427-1914, or check out their profile on BuildZoom.
Comments
comments
Powered by Facebook Comments