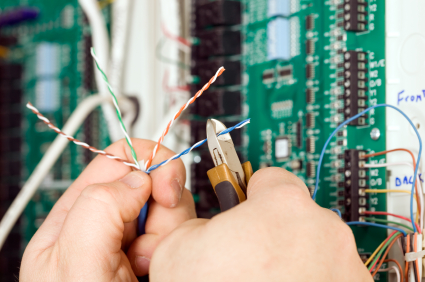 Warning
: Use of undefined constant linklove - assumed 'linklove' (this will throw an Error in a future version of PHP) in
/usr/local/dev/sites.buildzoom.com/wp-content/plugins/facebook-comments-plugin/class-frontend.php
on line
99
Why are some electrical companies turning out record quarters while others are closing their doors?
The answer lies in their marketing strategies.  Companies who promote their businesses in a slow economy can boost their sales and increase profits.   To help gain insight into this area, we spoke with Wade Abbott from WADES (Wade Abbott's Diverse Electrical Service).
The following are three strategies Wade recommended to help help boost your sales during the current economic climate without emptying your pockets:
1. Develop a marketing strategy – What types of work have generated the most revenue or profits in the past few years? Where do you see profits coming from in the future? What geographical areas do you serve now and which ones do you want to serve in the future? Are you presenting your business effectively in your marketing materials and presentations? Marketing is a group effort – everything from the way a receptionist handles a call to a proposal can make an impression.
2. Develop and cultivate relationships with your clients – This can help you open the door to new business opportunities. Look for opportunities for more face-to-face time with customers and show off your staff, capabilities, and equipment. Don't be so wrapped up in getting new customers you forget about retaining existing ones. Experts say the cost to acquire a customer is generally six times more than the cost to keep a client.
3. Inspire mouth-to-mouth references – In today's economy, the difference between a loyal customer and larger profits is great customer service. Be a good listener, make the customer feel appreciated, and go the extra mile. When you're committed to your customers, they will commit to you.
WADE (Wade Abbott's Diverse Electrical Service) has been successful in attracting and retaining clients even during this slow economy. In order to keep up with the growth of their business, WADES has hired new staff, upgraded their phone system, and added new equipment to better accommodate their commercial and residential customers. To learn more about this company, visit their profile on BuildZoom.
Comments
comments
Powered by Facebook Comments