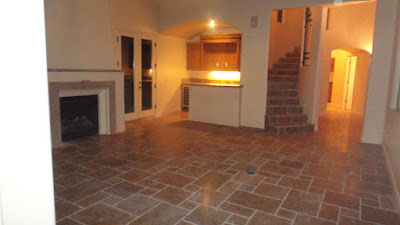 Warning
: Use of undefined constant linklove - assumed 'linklove' (this will throw an Error in a future version of PHP) in
/usr/local/dev/sites.buildzoom.com/wp-content/plugins/facebook-comments-plugin/class-frontend.php
on line
99
Going back to what is familiar can be an exciting endeavor, especially in the context of business.  Offering additional business services makes room for growth and the potential to make more money. Michael and Tye Fraembs are two brothers looking to do just that. As owners of TNM Building & Development, they have decided to return to the commercial construction market.
While they will continue providing home building and residential renovation and remodeling services, TNM, is looking forward to branching out into commercial construction. "I am looking forward to getting back into larger scope projects, that commercial construction can provide," said Michael.
Commercial construction is where Michael cut his teeth. While studying construction engineering and management at Arizona State University, he worked with two large commercial construction firms giving him the opportunity to on a luxury condo build in Tempe. After graduating, he went to work as a project engineer on a large prison expansion project. He worked closely with architects, inspectors and field laborers to ensure quality and that the schedule was met throughout the project. In 2009, Michael accepted an offer with GL Green and Associates to relocate back to his home town as a project manager for a premier custom home building company. While there, he negotiated subcontractor costs, scheduled trades, coordinated inspections with City Officials, and worked closely with clients to help aid them in design selections while providing a cost analysis.
Tye, an alumni of Mexico State University, received his bachelor's degree in criminal justice with a minor in business management. After graduation, Tye took a job with the Las Cruces Sheriff's Department for four years until he decided to take over another family business. For the past 10 years, he has successfully grown the company.
With Michael's construction background and Tye's business experience the brothers decided to come together and form TNM Building & Development.
"We have done some great remodeling jobs and formed good relationships with our clients, but we are now ready to go beyond residential work by adding commercial projects to our repertoire. We look forward to meeting some new challenges," said Michael.
For more information about this company please call, (575) 202-4836 or see their profile on BuildZoom.com.
Comments
comments
Powered by Facebook Comments